Autism Guardian Angels to Honor Matt Asner at Autfest April 23
(April 19, 2017)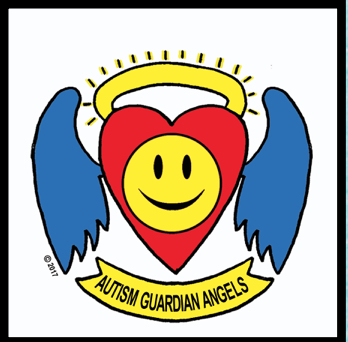 Santa Monica, California (PRWEB) April 19, 2017
Matt Asner, Autism Advocate and VP of Development at Autism Society of America, will be honored with a Golden Goody Award (top humanitarian award) this Sunday, April 23, 2017 during the VIP Reception at Autfest in Orange, California. This lifetime achievement award will be presented to Matt Asner by Autism Guardian Angels  Founder David Luber and Matt's father Actor Ed Asner.
"We're honored to recognize Matt Asner with a Golden Goody Award for dedicating over 20 years to raising autism awareness, helping millions impacted by autism, and as a parent of six autistic children," shared Autism Guardian Angels ("AGA") Founder David Luber. As a Gold Sponsor of this event, AGA is also running an Autism Awareness Campaign focused on Autfest through digital media and an iPad Mini Sweepstakes.
Autism Society of America President and CEO Scott Badesch sent cheers to Matt, "We are so honored that Autism Guardian Angels is recognizing one of our great staff members Matt Asner. Matt is awesome in what he does, and his commitment to helping every person with autism shows each and every day."
After a successful TV and Film production career for decades, Matt Asner chose to apply his skills to where they could really make a difference. In 2012, Matt Asner became the Executive Director of Autism Speaks for Southern California, and later became the Director of Corporate Development. Through Matt's leadership, he helped Autism Speaks raise the bar of awareness with the "Light It Up Blue" campaign, organizing Autism Speaks walks, fundraising and more marketing initiatives.
In September 2016, Matt joined the Autism Society of America as the National VP of Development, with a mission to help families with loved ones on the spectrum. During Autism Awareness Month (April 2017), Matt is hosting the First Ever Annual Autfest with films about autistic people, along with films made by autistic filmmakers.
To help raise autism awareness across the US, Matt also just released a 2017 Autism Society of America PSA by Autism Advocate and Animator Dani Bowman in over 4,000 AMC Movie Theaters across the US. Through Matt's vision, Autfest will feature films about autism and films made by autistic filmmakers and animators.
Goody Awards Founder and Autism Guardian Angels Board Member Liz H Kelly shared, "We started the Goody Awards five years ago with an autism awareness campaign, and our board felt strongly about honoring Matt Asner with our top award at Autfest."
This lifetime achievement award is usually presented at live events to raise awareness of social impact leaders and great causes. Previous Golden Goody Award winners have included Nobel Peace Prize Nominee Sir Nicholas Winton, Amma The Hugging Saint, UN Goodwill Ambassador and Vampire Diaries star Ian Somerhalder (Ian Somerhalder Foundation), Unlikely Heroes Founder Erica Greve (who travels globally to rehabilitate women), Louie Psihoyos (Director of Academy Award Winning Documentary, "The Cove") and more.
Media Contact: Liz Kelly 310-987-7207
ABOUT AUTFEST:
AutFest International Film Festival's mission is to further advance the wellbeing of all with an autism diagnosis, as well as to educate our nation about autism and the important need to fully respect and value each person with autism.  We wish to celebrate films that promote autism awareness and that have the power to enhance the lives of our community. We also wish to honor and support Autistic filmmakers and artists that have chosen film as their profession. For more information and to purchase tickets, visit http://autfestasa.com
ABOUT THE AUTISM SOCIETY OF AMERICA:
Founded in 1965, the Autism Society is the nation's leading grassroots autism organization, and exists to improve the lives of all affected by autism.  We do this by increasing public awareness about the day-to-day issues faced by people on the autism spectrum, advocation for appropriate services for individuals across the lifespan, and providing the latest information regarding treatment, education and research.  The Society maintains a strong nationwide network of affiliates to provide support and grassroots advocacy at local, state and federal levels. http://www.autism-society.org
ABOUT THE GOODY AWARDS: 
Goody Awards™ mission is to inspire positive change by recognizing and promoting the good in the world in four Eco Social areas: Environment, Education, Health and Women Empowerment. A Golden Goody Award is their top humanitarian award. The Goody Awards has an international Advisory Board, and fans tweet @GoodyAwards from 30+ countries to recognize good daily 24x7 using 20 different award categories with hashtags (ex. #HeroGoody). http://goodyawards.com
ABOUT AUTISM GUARDIAN ANGELS
Autism Guardian Angels is an investment group focused on raising autism awareness and funding behavioral therapy products and services for autistic children that are ready for the market. With approximately 1 percent of the world population on the autism spectrum disorder (CDC 2014), Autism Guardian Angels feels a sense of urgency to get impactful products to the market as soon as possible. To enter the AGA iPad Mini Sweepstakes (1 winner April 1 – May 15, 2017 online and 1 winner at Autfest thru a door prize drawing), visit the Autism Guardian Angels Facebook or http://autismguardianangels.com
Read the full story at http://www.prweb.com/releases/autism-guardian-angels/autfest-matt-asner/prweb14255936.htm.
Page: 1
Related Keywords:
---